January: A Month of Blessings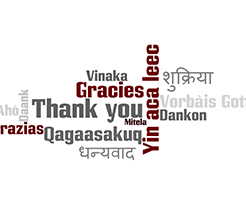 January 2014 has indeed been a month of blessings. We solemnized the Wedding of my beloved son, Lakshyaraj Singh Mewar with Nivritti Kumari Singh Deo of Patna Balangir on January 21st at Bhubaneswar, Odisha. Today we are proud that Nivritti is the newest Family Member of the House of Mewar.
Writing as the 76th Custodian of the House of Mewar, Lakshyaraj's wedding was a momentous event, which was very important in our history. After four long decades, the wedding of a son was being celebrated at The Palace in Udaipur.
In keep with our committment of preserving our 'Living Heritage', it was my duty and responsibility to ensure that every Wedding Ceremony and Function followed time-tested ancient Vedic guidelines. These tenets are an integral part of The Heritage of Mewar. Over centuries our Dharam Sabha has planned and performed all wedding rituals. It was also an opportunity for us to document this spiritual and temporal knowledge for the generations ahead.
Our extended Family, Nobles and people of Mewar were all actively involved in every Wedding Ceremony and Function held here in Udaipur and Bhubaneswar. I am extremely grateful to all and delighted that we could share so much joy and happiness during these memorable days.
Let me share one of the first letters that we received at the Wedding Secretariat. It is from Ms Neelima Dalmia Adhar, a dear friend of many years, and she wrote:
After a never-before five day royal extravaganza in Uaipur where we witnessed the baarat send off for the groom seated on a jewel-bedecked elephant and then the grand welcoming of the bride in an ivory and silver horse-drawn carriage that had brought the a Bikaner princess (the present king's Mother) home, over seventy years ago, accompanied by a spectacular, regal display of bagpipers and a grand cavalry that comprises the private army of the House of Mewar, my mind is frozen in that old world time strip that we have only known in historical bio-pics and shall never, ever witness again.

The scrupulously planned recreation of this phantasmogorical event has spoilt me rotten to such an extent that getting back into the groove of 'mortals ordinaire' in dirty Dilli is indeed a test of my strength and resilience, and without doubt a tough call!

Still reeling with the pampering of my senses in that riot of colour that fused the air of the City of the Gods, their splendid jewels and poshaks, that unending food spread out on mile-long tables to pamper the most fastidious of palates and fairy-tale like entertainment shows that were different on each of those 5 days, I have been a tiny, but pulsating part of history that shall go down the ages as a travel back in time from 2014 to the magnificent era of the awe-inspiring Rajput kings of the House of Mewar some sixteen centuries ago.

As legends go, Mewar was known to be the most valiant and patriotic kingdom of Ancient India and is perhaps the only state that has survived the tides of time and preserved its purity and grandeur intact, as it was since its inception.

A privileged guest of the Maharana seated in the special enclosure of the Zenana Mahal that allowed us vantage point views of the processions, for me time stood still and refuses to pass me by.

And now back to Delhi to ground zero in freezing temperatures that feel like below zero, I'm having a hard time rolling out of my plebian bed, with no one to greet me with Khama Ghani Hukum in the background!
Jai Mewar!
Thank you, Neelima ji, for these glorious words that sum up your feelings and your 'experience of the Wedding'.
May the blessings of Shree Ekling ji continue to be showered on all of us as we keep alive the memories of this Auspicious Wedding over the months and years ahead…