January: A Month of Blessings – 2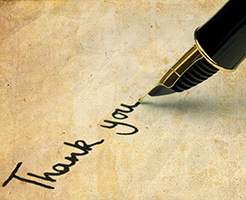 It will be a long time before we can get over the 'emotional high' of January 2014, having solemnized the wedding of my son, Lakshyaraj with Nivritti. Once again, we are sharing a few letters received by the Wedding Secretariat; these are special letters written by friends who became an integral part of the Wedding Ceremonies and Functions.
Let me share the first one from Ms Sondra Epstein:
Dear Arvind, We are filled with emotions and joy that have engulfed us this week during the wonderful wedding ceremonies and festivities surrounding Raj's wedding. The love and caring of Sid was so obvious. It started with an emotional luncheon (on January 19th) honoring Sid's relationship with your family – 50 years and 3 generations. We were so touched that during these extremely busy time you thought to honor Sid in a most wonderful way. Not only with that excellent luncheon but compiling a booklet that was filled with photos and writings and so well done. We will always remember it and cherish it. In addition, your caring of Sid and honoring him by walking with you during the festivities. Arvind, you are so gracious with yourself. And your generosity knows no bounds. We thank you for the treat at the wonderful Lake Palace Hotel. The room was exceptional and so were the staff…The luncheons, the dinners, your most interesting guests and so many people and new friends. We cannot thank you enough for sharing a beautiful week with us. We leave, once again, with magical memories. Wish only the best of good health and many successes for you and your entire family. With much affection and love, Sondra and Sid.
Mr Sidney Epstein holds a special place in my life. He was my father's friend, and has remained a mentor and guide for all of us. He was one of the guests at the opening of Lake Palace Hotel, way back in 1963. My father, Maharana Bhagwat Singh ji, and Mr Sidney Epstein were together on tours of Europe, UK and, of course, in the US too. By the time I went to the US for training in hotel management in the early 1970s, Sidney's home in Chicago was 'the home away from home'. When Padmaja, my daughter, chose to study at Tulane University in New Orleans, Sidney assumed his role as her guardian.
We truly treasure the relationship with the Epstein family and Sondra's letter captures those emotions so beautifully.
Relationships and friendships have a legacy, and it is our responsibility to nurture those relationships; it is yet another facet of 'Living Heritage', this bonding between our families which has been sustained over the decades.
A 'thank you' letter from Mr Cesare Bieller, the Consul General of Italy in Kolkata, is also being shared. In just a few lines, he wrote,
Few experiences have been as privileged as taking part in the celebrations of your son's wedding. I could appreciate the rituals, still perfectly performed, which will remain for me an unforgettable memory. I feel honoured of being touched by your kindness which is for me one of the highlights of my stay in India.
It is very gratifying to receive such letters of appreciation and, in turn, we wish 'all the best' for the Epsteins and Mr Bieller in Kolkata.